One of our traditions as a church is to have people share about their own traditions and experiences with Christmas while they light candles for Advent and read Scripture preparing us for our Christmas celebration. It is a wonderful time, and we want to be sure that people who are joining online can be a part of it as well.
So, we are encouraging those who will be joining our worship services via Zoom to arrange for their own candles so that we can each light our Advent candles together even when we are physically separated. It is one of the ways we can take actions in our worship service together, a gift of God to help us sense the unity that is ours in Christ. And it is also an action that can help each of us use multiple senses to prepare our hearts and lives for the celebration of the historic, real, physical birth of Jesus, the Son of God, who is our Savior.
The essence of the tradition is to have 5 candles, one of which serves as the Christ candle to be lit on Christmas Eve (or Christmas day). The other 4 candles are lit on the Sundays leading up to Christmas: 1 candle on the first Sunday, 2 on the second Sunday, and so on.
The actual arrangement and decoration of the candles is a place for simplicity or creativity! You can search for "Advent candle wreath" online to get ideas. Here is a simple example: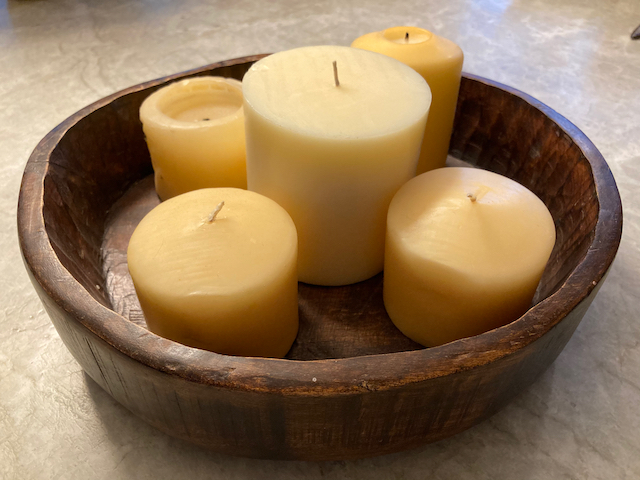 And this one has a little more decoration: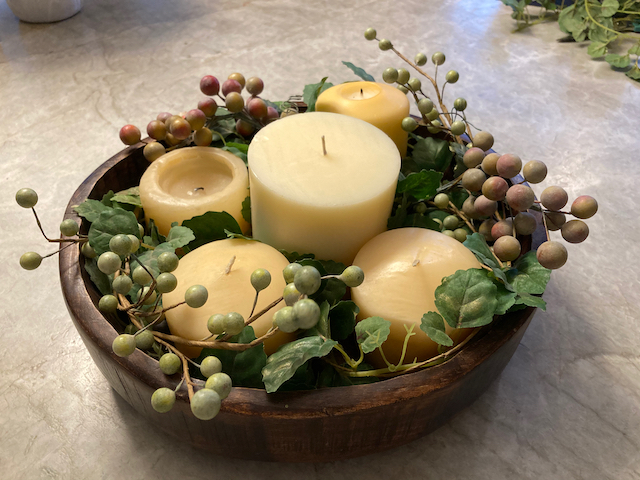 Perhaps you can combine this idea with your own traditions or heritage. It would be cool to see a wide range of ways to express this tradition!
The big idea is to help us give attention, with head, heart, and hands, to the reality that the Son of God was given to us as the baby Jesus, and His name is called Wonderful Counselor, Mighty God, Everlasting Father, Prince of Peace.